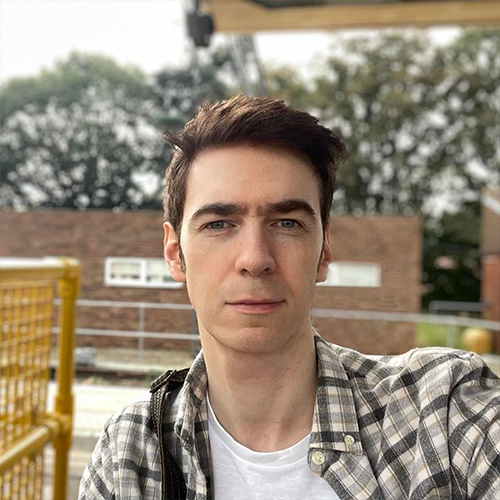 Edd Coates
Creator / Founder
Edd Coates is the creator and founder of the Game UI Database, an award-winning reference tool for Game UI artists and designers. The database was recently featured on Mashable, GamesIndustry.biz, Edge Magazine and Rock Paper Shotgun, won Best Tools Provider at the Pocket Gamer Mobile Game Awards, and is now used extensively by AAA studios across the world such as Insomniac Games, Square-Enix, Arkane, Rebellion, Frontier Developments, and many more.

Coming from a background in web development, Edd joined the Games Industry 8 years ago as a freelance UI Artist, with a passion for creating beautiful and functional UI. In that time he has led UI development on a next-gen console title at Double Eleven, worked with LGBTQ+ studio Lunaris Games on two inclusive titles for Switch/Xbox, and worked on Before We Leave, recently published to Xbox Series X and PC by Team17. He also recently finished work on Loco Motive, featured in Nintendo's Indie Showcase and releasing this year for Nintendo Switch.

Edd will be speaking at Animex Game about UI and UX Design!
Talks
How Impactful UI Can Transform Your Game
UI (User Interface) Design is one of the most important, yet misunderstood artforms in game development. Many studios still haven't fully realised its transformative potential in their games. From the modest minimalism in Breath of the Wild to the comic-book constructivism of Sonic Forces, great UI not only makes navigating the game fun, but it also defines its visual identity and branding. Join Game UI Database founder Edd Coates as he explores the principles of impactful game UI, as well as some tips and tricks that you can use to create a unique and memorable experience for your players.