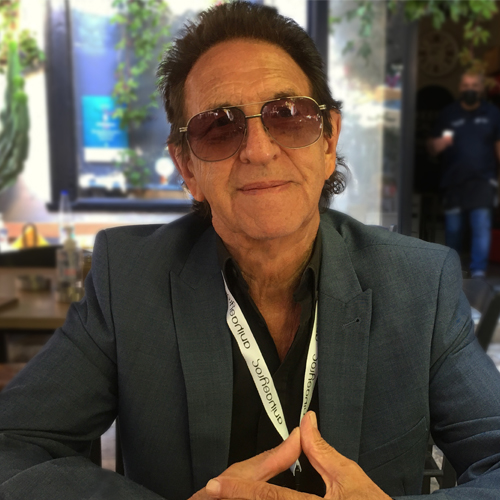 Les Mills
Director/Producer/Writer
Les studied fine art at Cardiff Art College, Goldsmiths in London and did a fine Art & history MA at Rutgers University in the USA. Les has taught extensively, initially teaching Art & Design but gradually become more interested in documentary filmmaking and animation, which resulted in him teaching animation at Middlesex University, Independent Film Production at Cardiff University and Course Director of the Film School at the University of Wales, Newport. His first creative collaboration with Joanna was on her Graduation film Girls Night Out and since then the two have worked very closely together forming their company Beryl Productions International in 1988. He wrote and produced the next Beryl film Body Beautiful and produced Wife of Bath one of the Canterbury Tales series, which won a Bafta, 3 Emmys and received an Oscar nomination. He went on to write and produce 2 more Beryl films Dreams and Desires - Family Ties and Affairs of the Art which have won 80 international awards between them including 2 BAFTA nominations and an Oscar nomination. Les won the Writers Award at the 2022 British Animation Awards.

Les Mills will be speaking at Animex AVFX.
Talks
The Art of Creative Collaboration
Les Mills
| Beryl Productions International Ltd
A presentation by Joanna Quinn & Les Mills who will talk in detail about their long collaboration in the production of very successful animated Films and TV commercials. They will focus mainly on their latest short film production "Affairs of the Art" which has achieved widespread success winning over 30 International prizes culminating in both Oscar and BAFTA nominations for best animated short film in 2022.