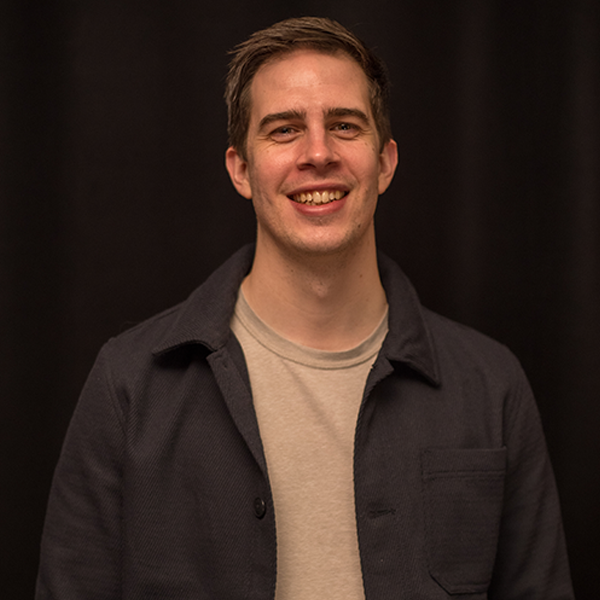 Pete Bottomley
Co-founder & Studio Head
Pete Bottomley is the Co-founder & Game Director at White Paper Games. White Paper Games released its first title, Ether One, on March 25th 2014 to critical and popular acclaim. Ether One was nominated for a Develop award for 'Use of Narrative' & was also a Finalist at Indiecade 2014. They shipped their second title, The Occupation on March 5th 2019 which gained the studio a position in Creative England's 'Top 50 Most Innovative Companies' across all digital media along with a nomination for 'Best Use of Engine' in 2019 at Develop. The Occupation then went on to win the 'Best Performance' award at Indiecade 2019. White Paper Games are now working on their next title, soon to be announced.
Peter Bottomley is a co-founder & Studio Head at White Paper Games.

Founded in 2012, White Paper Games has released 3 titles to date across PC & console. Those titles include: Ether One, The Occupation & Conway: Disappearance at Dahlia View.

White Paper Games is a multi-award winning studio in areas such as narrative & voice acting along with their use of Unreal Engine work. They were also named as one of the top 50 most innovative companies across all media by Creative England.

Peter directs the game design, cinematography and production of the games in development at White Paper along with handling the day to day running of operations at the studio.

He also hosts the Unreal Engine Manchester Meetup and the Realtime Roots podcast where he interviews creators from real-time industries about their pipelines and processes.

One day a week, Peter also teaches game design to 3rd year & MA students on the UCLan Games Course.

Pete Bottomley will be speaking at Animex Pro as the co-founder of White Paper Games.