BAA Public Choice Programme 2
06 February 2020 - 18:30
Middlesbrough Town Hall - The Crypt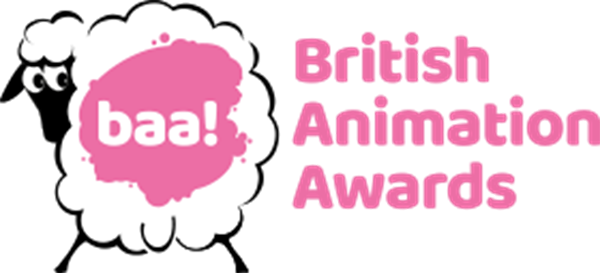 BAA Public Choice Programme 2
BAA Public Choice Programme 2
The three BAA Public Choice programmes consist of a selection of outstanding short films and music videos from the entries to the British Animation Awards 2020. The programmes are screened at a number of venues throughout the UK where audiences vote for their favourites.
Animex is pleased to be one of the screening partners in the UK. Audiences will be able to vote and rank their favourites in each screening.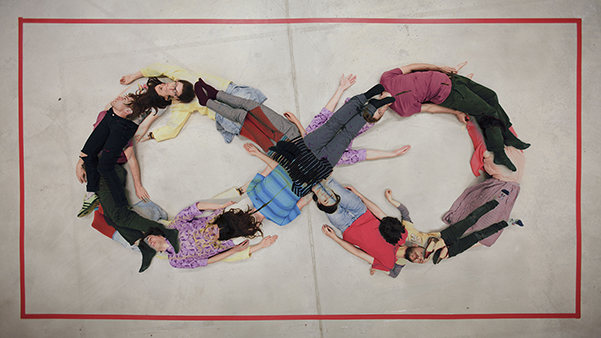 Getting Started
Getting Started
The person and the project get mixed up in this short experimental celebration. Feeling frenetic, frustrated, ecstatic, distracted, it's all part of getting started.
00:02:01 | William Crook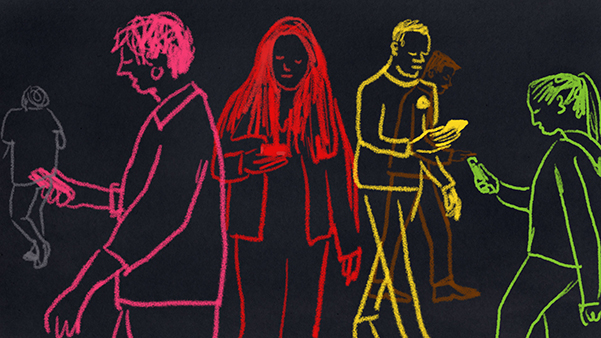 What's Next
What's Next
Music Video.
00:03:49 | Bunny Schendler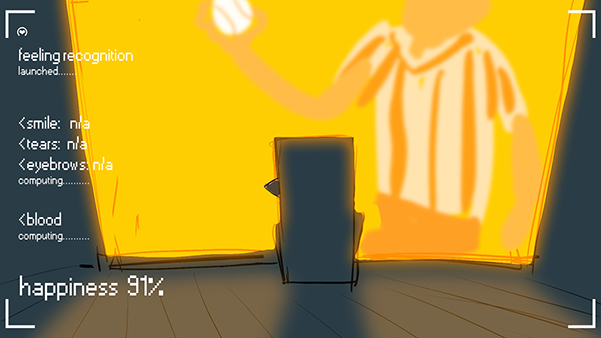 The Thing I Left Behind
The Thing I Left Behind
Two points of view clashing, a nostalgic, terminally ill patient, against a cold and pragmatic robot caretaker.
00:07:47 | Chiara Sgatti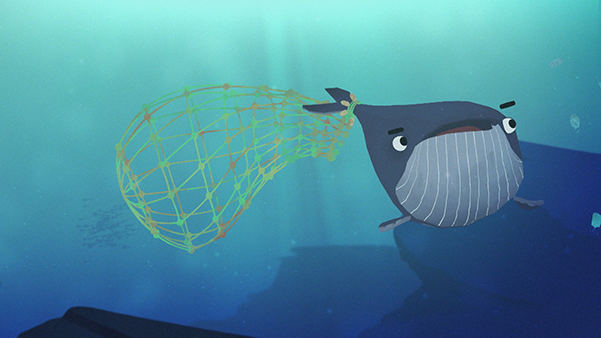 A Whale's Tale
A Whale's Tale
Hope Works have been working in conjunction with Unicef and the world's biggest broadcasters to produce a series of films designed to bolster hope amongst our children, who are exposed to increasingly challenging topics via media, from war to natural disaster. We were commissioned by Cartoon Network UK to produce A Whale's Tale, tackling the subject of marine pollution but with a positive message. The films launched simultaneously on networks around the world on World Children's Day.
00:03:00 | Robin Celebi, Giovanna Utichi
The Peacock in the Room
The Peacock in the Room
An intergenerational film that explores the relationship between my mother and her mother, during challenging times. As my grandmother's perception of reality is distorted by her Parkinson's disease, her daughter attempts to understand and embrace her world.
00:02:32 | Sanjana Chandrasekhar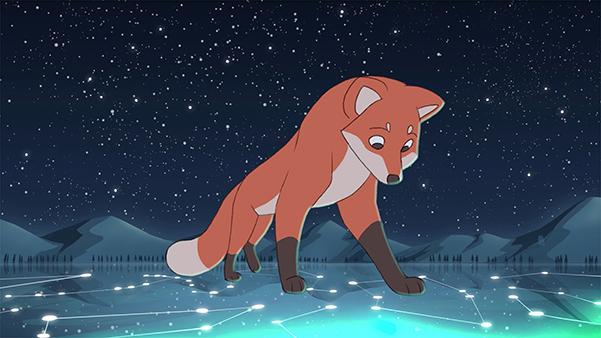 Fox Fires
Fox Fires
When the moon comes to Earth seeking help to light up the night sky, a little fox must find his own way to shine.
00:05:57 | Keilidh Bradley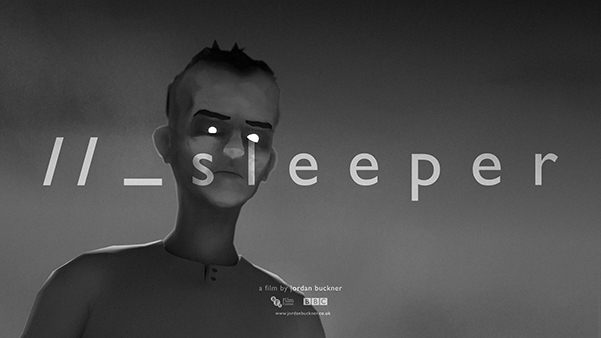 //_sleeper
//_sleeper
Set in a dying industrial town, //_sleeper tells the story of Frank, a recluse who wakes each day to a strange anomaly on the horizon. Black treacle skies, glowing monitors and strange phone calls are the backdrop to this unsettling character journey, as Frank looks ever watching towards the horizon - the anomaly awaits him.
00:07:12 | Jordan Buckner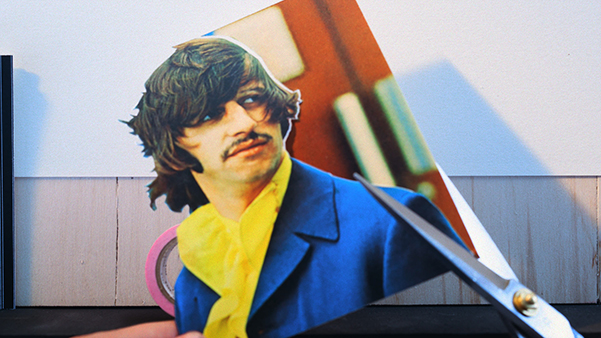 The Beatles - Glass Onion
The Beatles - Glass Onion
Music Video. Commissioned to mark the 50th Anniversary of The White Album, Glass Onion draws on a dazzling variety of animation techniques to breathe new life into Richard Hamilton's iconic collage.
00:02:30 | Alasdair Brotherston, Jock Mooney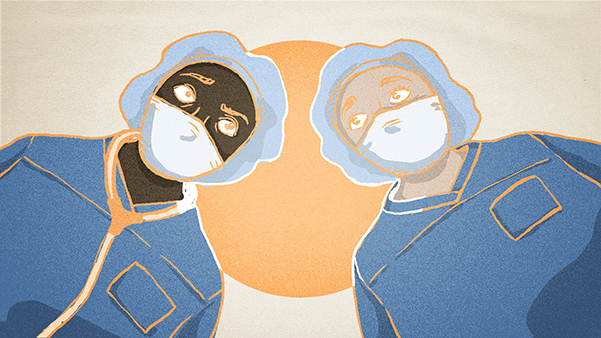 Chin Up
Chin Up
Chin Up is a MOFILM 'Many Voices - Year of the Women' winning animated documentary about self-acceptance produced by LoveLove Films which follows animator JoAnne Salmon's story from being 1 in 50,000 babies born with Treacher Collins Syndrome to currently living her dreams as an animator.
00:04:41 | Joanne Salmon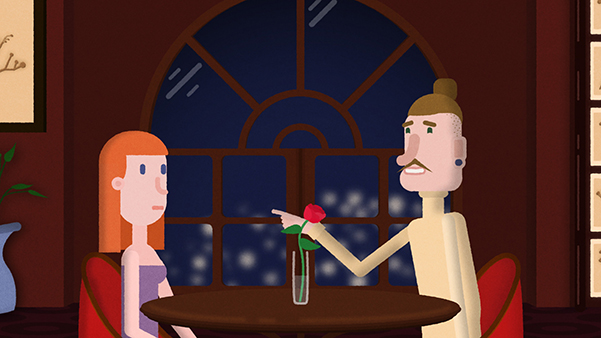 Speed
Speed
First impressions are so important.
00:02:00 | Ben Mitchell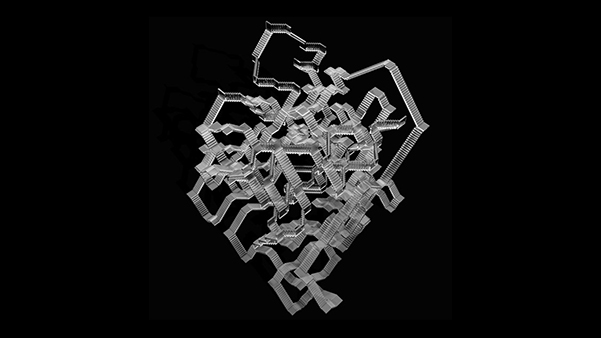 Desire Line
Desire Line
When a tragedy occurs one Valentine's Day, we turn to a bot for answers.
00:06:59 | Ruini Shi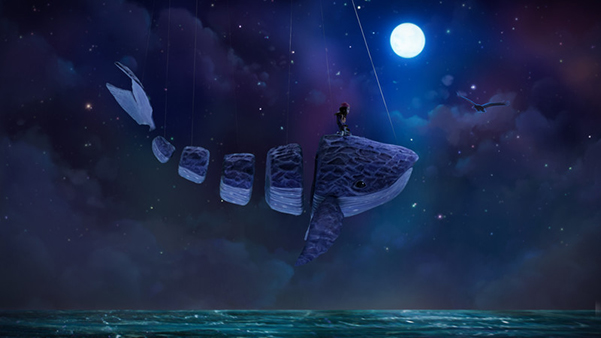 Coldplay - Daddy
Coldplay - Daddy
Music Video. The film follows a girl lost at sea, alone in a small boat, rowing towards the unknown. The turbulent sea echoes glimpses of her past with her dad, and the sea and skyscape become the emotive canvas that projects her memories. Capturing the nature of dreams and memories – there's a sense of a fragmented and surreal imagination, whilst keeping the relationship simple with the girl, the sea, and the characters she meets along the way.
00:05:00 | Åsa Lucander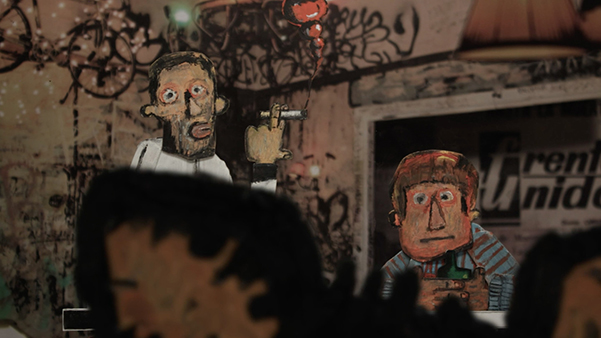 Nod. Wink. Horse.
Nod. Wink. Horse.
A work of self sabotage. An obstruction of understanding. A film behind a horse.
00:04:42 | Ollie Magee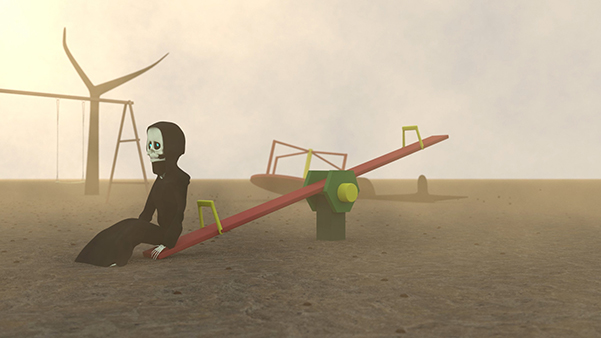 Post Mortem
Post Mortem
At the end of the world, Death must still carry out his grim task, and reap the remaining life on Earth. As he goes about his job in misery, he stumbles upon an unlikely friend, the last rabbit
00:05:00 | James Todd
Love is Love
Love is Love
Music Video. Love is Love' is a music video designed for preschoolers celebrating love and the diversity of families. Encouraging inclusion and acceptance, this catchy song shows children how colourful and different families can be. It explains to them that they might have one mum one dad, same-sex parents or might be looked after by their grandparents, it is love that counts and binds them all together. Set on Pride day, the video applauds diversity and portrays a vibrant march where families of all shapes and sizes march together and sing. It carries a strong message that all families are different but they love each other just the same.
00:02:49 | Mina Song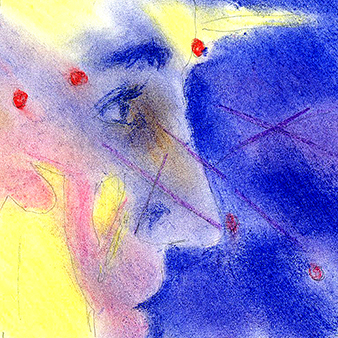 Turning
Turning
Voices in a crowd stir violent emotions, microaggressions bring up past traumas. Then a turning shifts the emotional landscape...
00:01:51 | Linnéa Haviland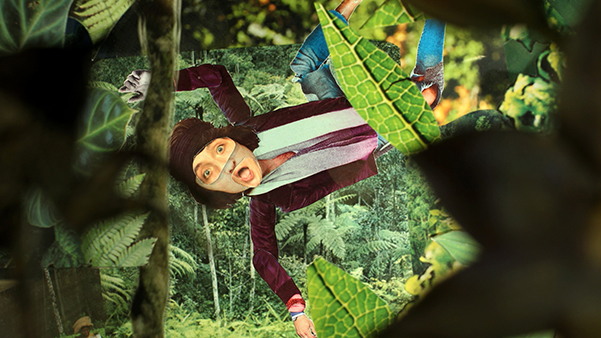 Chemicals - Parker Bossley
Chemicals - Parker Bossley
Music Video. Parker Bossley takes a psychedelic trip, metamorphosing into exotic animals and traveling through colourful landscapes in this cut-out animated music video.
00:04:12 | Joseph Wallace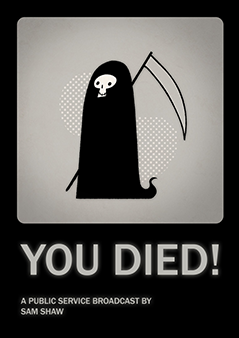 You Died
You Died
You've kicked the bucket. This handy video will help you.
00:01:20 | Sam Shaw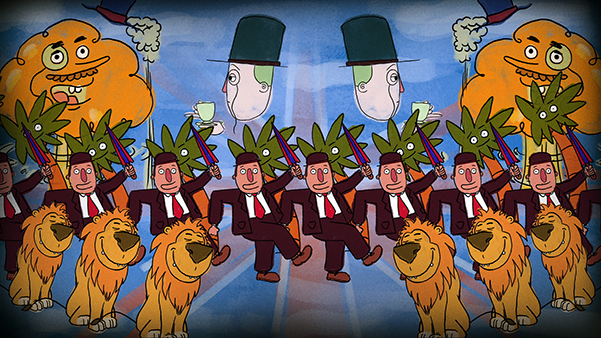 Declan McKenna - British Bombs
Declan McKenna - British Bombs
Music Video. Ed Bulmer directs a surreal, multi-format video for Declan McKenna's new song that focusses on the hypocrisy of the British arms trade. The themes are brought to life by a selection of purposely rudimentary puppets, who go about their day-to-day lives in total ignorance of what the country is doing behind the scenes. That becomes clearer with the addition of animation and stock footage, and a series of creepy, real life closeups of facial features to hammer home the point that the UK's arms trade policy has unforgiveable consequences.
00:04:58 | Ed Bulmer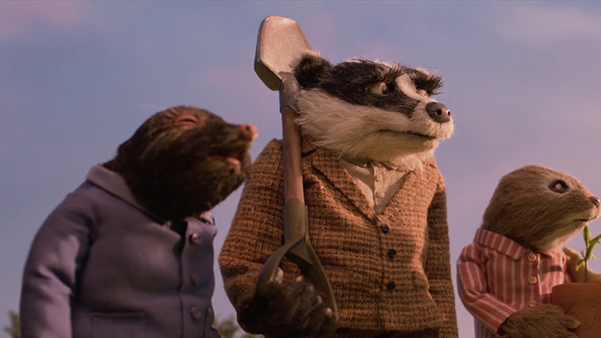 The Wind in the Willows - The Wildlife Trusts
The Wind in the Willows - The Wildlife Trusts
With David Attenbrough we brought The Wind in the Willows back to highlight loss of habitat for The Wildlife Trusts. The animated trailer racked up a social reach of 17 million and charmed the press with 195 pieces of coverage, from BBC Radio 4 to the Mirror and ITV news. It was screened at over 500 cinemas with film posters running through the country from London to Glasgow.
00:02:00 | Thomas Harnett O'Meara, Matthew Day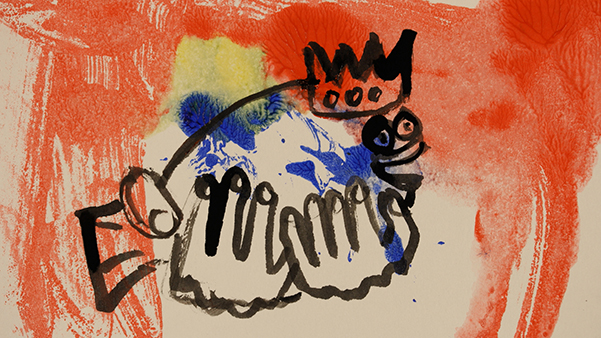 The Flounder
The Flounder
A fisherman and his wife live in a hovel. One day the fisherman catches an enchanted fish. The man tells his wife of the strange incident, and they decide to improve their circumstances by asking the fish to improve their lot. They return to see the fish again and again, each time becoming more ambitious with their demands. As their greed grows, the world around them becomes more and more disturbed. The Flounder is an adaptation of the Brothers Grimm tale 'The Fisherman and his Wife', with painted animation by Elizabeth Hobbs and an original score by composer Carola Bauckholt.
00:06:30 | Elizabeth Hobbs