BAA Public Choice Programme 1
04 February 2020 - 18:30
Middlesbrough Town Hall - The Crypt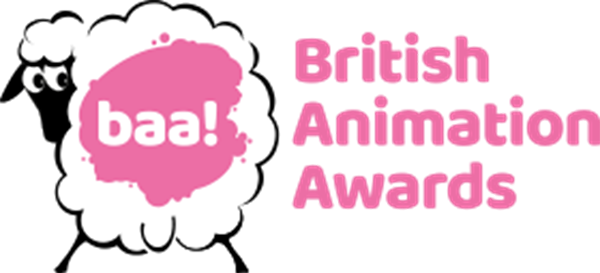 BAA Public Choice Programme 1
BAA Public Choice Programme 1
The three BAA Public Choice programmes consist of a selection of outstanding short films and music videos from the entries to the British Animation Awards 2020. The programmes are screened at a number of venues throughout the UK where audiences vote for their favourites.
Animex is pleased to be one of the screening partners in the UK. Audiences will be able to vote and rank their favourites in each screening.
Warning: Public Choice Programme 1 contains swearing.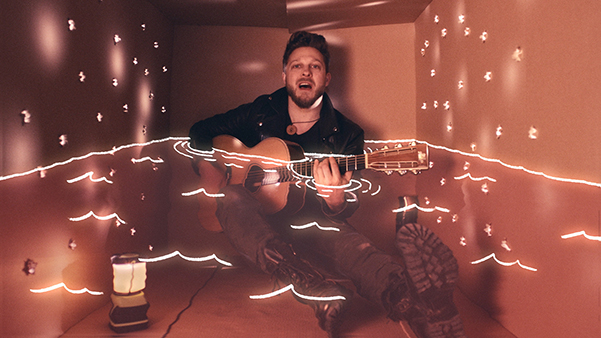 Benjamin Scheuer - Hello Jemima
Benjamin Scheuer - Hello Jemima
Music Video. Ben posts himself from New York to London to visit the girl he loves.
00:03:02 | Peter Baynton
Ada
Ada
Stranded on an arctic island with a dying man in 1921, an Alaskan seamstress must overcome her fears of the wilderness and find the strength to survive if she ever hopes to return home to her son. Inspired by the true story of Ada Blackjack.
00:10:50 | Dane Winn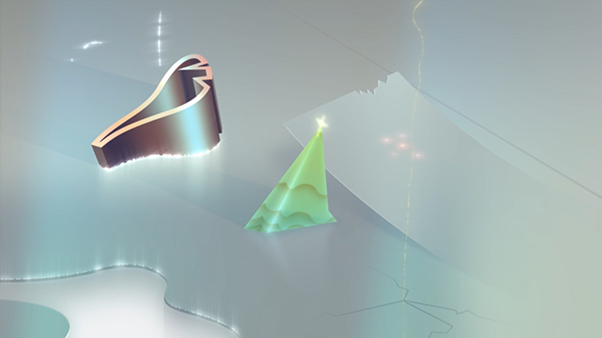 Tummy
Tummy
An animated poem about Chinese fog and seedy hotels. Written and animated by Tony Comley. Score by Serafina Steer. Voice by Eboni.
00:03:20 | Tony Comley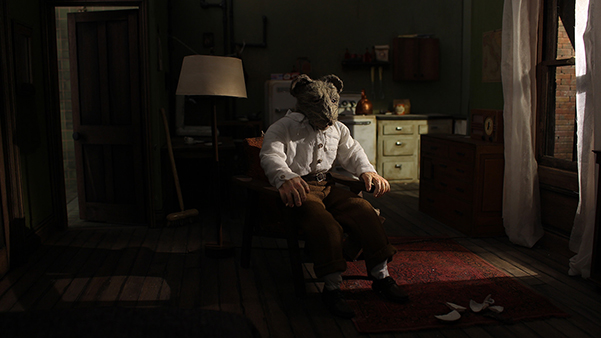 The Fabric of You
The Fabric of You
Set in the Bronx, in the era of 1950s McCarthyism, everybody wants to look the same. Michael a gay, twenty-something-year old mouse, hides his true identity while he works as a tailor. When Isaac enters the shop one day he offers the escapism and love Michael craves. In Michael's confined apartment, he becomes tormented by the memories of Isaac's tragic death. Michael's memories and flashbacks are triggered when he notices Isaac's jacket draped on the back of a chair. Haunted by the solace Isaac once offered, he struggles to come to terms with his loss.
00:10:32 | Josephine Lohoar Self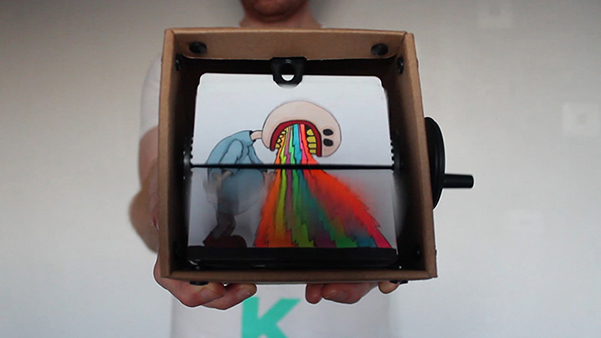 What It Feels Like
What It Feels Like
What It Feels Like is short animated documentary that investigates voice hearing. Small boxes that contain flip book style animation are presented to show the emotion that people who hear voices feel. The documentary is experimental and expressive in its approach, where the positives and negatives combine to fully express the subversive nature of a misunderstood affliction. What It Feels Like was made with assistance from Anidox and Creative Scotland.
00:03:00 | Steven Fraser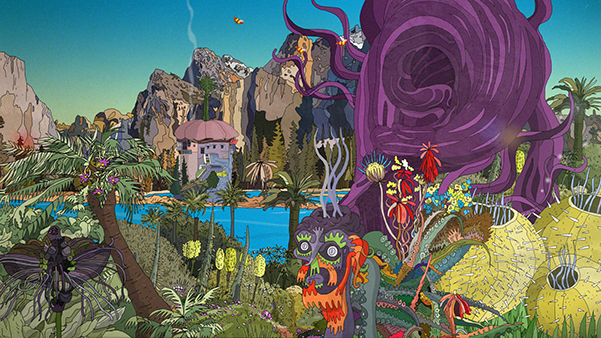 Honour Wave
Honour Wave
Music Promo for Daniel O'Sullivan.
00:03:58 | Greg McLeod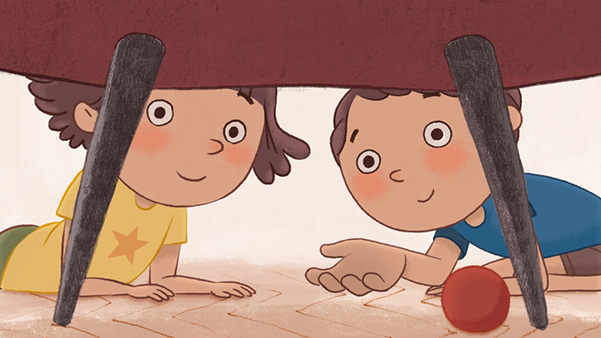 Billie
Billie
The Labradoodle Billie's happy life comes to a sudden end when one morning her beloved owner doesn't wake up anymore. She is taken away to a place she does not recognise. She is sad and lonely until one day her life takes a new turn...
00:04:00 | Maki Yoshikura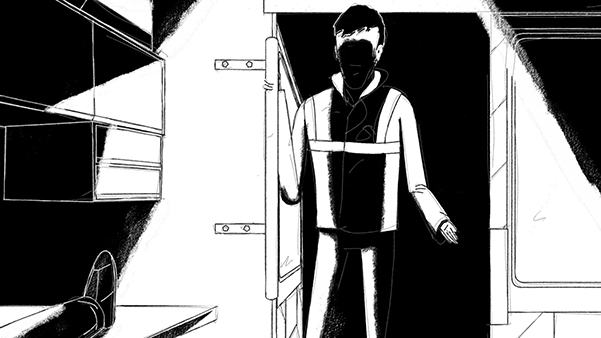 Anatomy of a Stabbing
Anatomy of a Stabbing
For the broadcast of BBC Radio 4 PM series reporting on the rise of knife crime incidents across the UK, this animation focuses on one attack in February 2017, giving us an insight from a mother's perspective, of the night her son was murdered.
00:02:00 | Scott Coello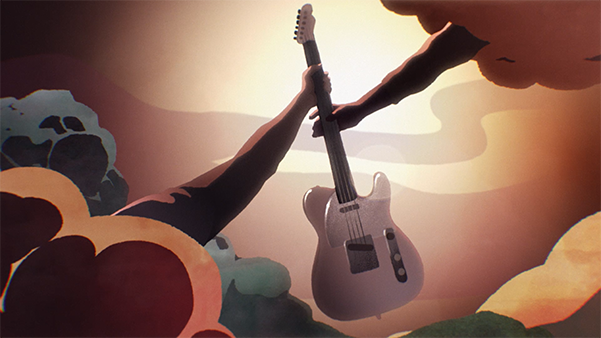 The Mystical Journey of Jimmy Page's '59 Telecaster
The Mystical Journey of Jimmy Page's '59 Telecaster
When legendary guitarist Jimmy met the Fender Telecaster, rock history was made. As part of Led Zeppelin's 50th anniversary celebrations, Smith & Foulkes created animated short 'The Mystical Journey of Jimmy Page's '59 Telecaster'. Taking viewers on a psychedelic tour through a pivotal time in music, the film is shaped around Jimmy's own words on his relationship with the iconic guitar. Immersing themselves in the heady days of the late 60's, Smith & Foulkes creatively expanded around Jimmy's narrative to focus on what happened when these two creative energies collided.
00:03:50 | Smith & Foulkes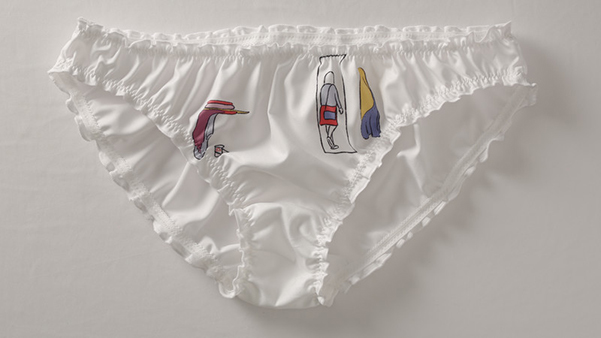 Bloomers
Bloomers
Animated fabric brings the story of a lingerie factory in Manchester to life. Silk, cotton and lace go under the camera, as the workers recount the history of Headen & Quarmby, the UK garment manufacturing industry, and British family traditions of making. A specially composed soundtrack by Swedish composer Malin Bång, inspired by sounds of sewing machinery, evokes the ups and downs of the factory. See the 'making of' video here: https://vimeo.com/319918155/ab3ca57dfd
00:09:35 | Samantha Moore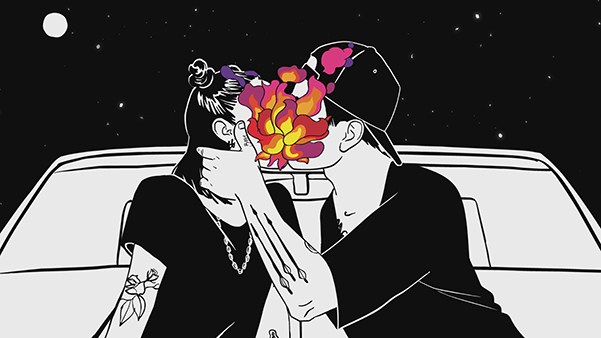 Bishop Briggs - Baby*
Bishop Briggs - Baby*
Music Video. Seed Animation have produced a music video for popular US singer songwriter Bishop Briggs. The video features Bishop and her boyfriend in a trippy love story, exploring the obsessions and passions that help to define their relationship.
Warning: this music video contains swearing.
00:03:14 | Seed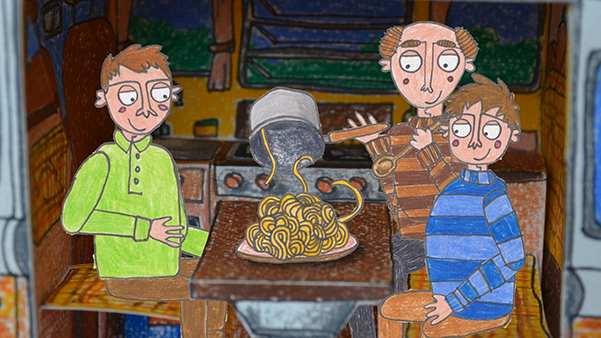 The Spaghetti Police
The Spaghetti Police
A family holiday in a VW campervan abruptly enters a world of fantasy when The Spaghetti Police arrive.
00:02:08 | Tim Wheatley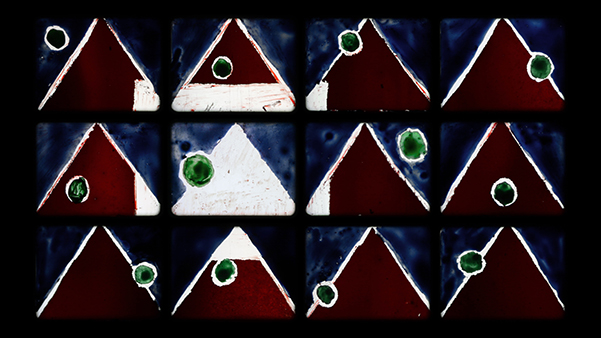 4:3
4:3
Separate projections combine, unifying, becoming whole. Twelve animated projections combine to develop a rhythmic dialogue exploring the intrinsic relationship between sound, image using 16mm film, paint and a projector. Responding to a hand-drawn soundtrack, each projection is individually created by painting and scratching directly on 16mm film stock. 4:3 is available as a short film, an immersive installation, and in virtual reality.
Warning: this film contains flashing images.
00:04:48 | Ross Hogg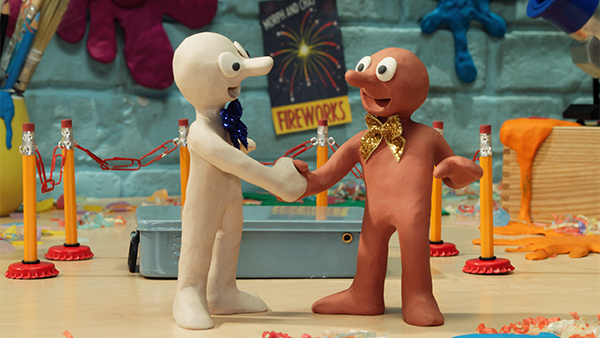 Morph - Fireworks
Morph - Fireworks
Morph and Chas treat the Very Small Creatures to a spectacular firework display.
00:01:35 | Merlin Crossingham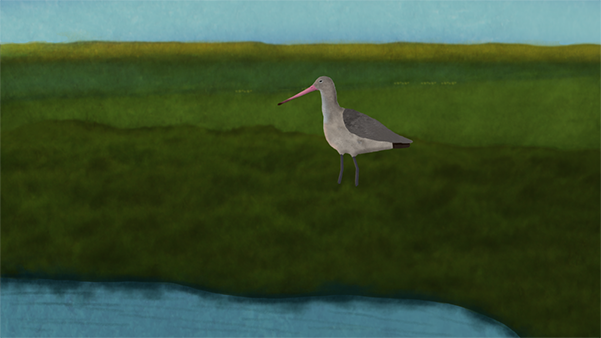 Waders' lullaby
Waders' lullaby
Music Video. Waders' lullaby is a music video for a lullaby that puts black-tailed godwits on the spotlight, portraying how fragile wading birds are but at the same time how sturdy and owe inspiring in their migrations which can take days and nights flying non stop and which are still a mystery to us in many ways. It follows those birds in their life cycle from their breeding grounds in Iceland down South - passing through Scotland - in the winter, and going back to their summer home when the warmer weather arrives.
00:03:43 | Fiona McAndrew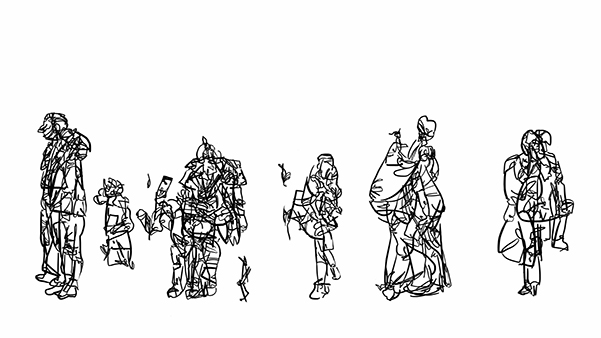 Synchronicity
Synchronicity
People come, people go - Yet everyone is moving in the same direction. We all are sharing something that we are unaware of, creating one big picture we are unable to see. The film explores the idea of how everyone is connected in a way we may not realise. By sharing time, space and movement, we overlap and create a bigger picture.
00:03:47 | Michelle Brand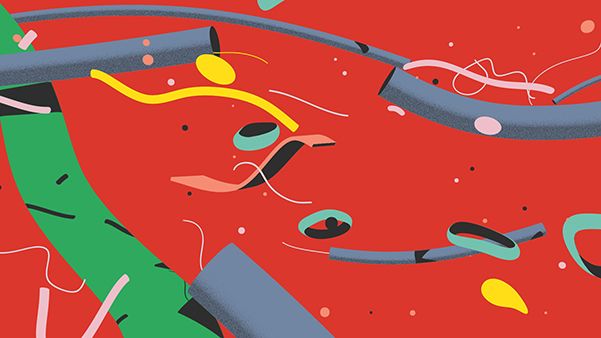 Sigrid: Focus
Sigrid: Focus
Music Video. We produced this video for Island Records' artist Sigrid, for her new song 'Focus'.
00:03:49 | Moth Studio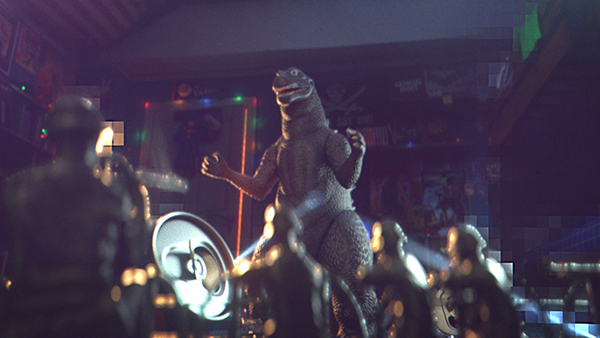 Playgrounds
Playgrounds
'Playgrounds' is a short film that travels back to the early '90s, lost deep in the suburbs, absent parents allow forgotten kids to escape to other worlds where they can't be found.
00:04:38 | Antonio Milo, Fabrizio Fioretti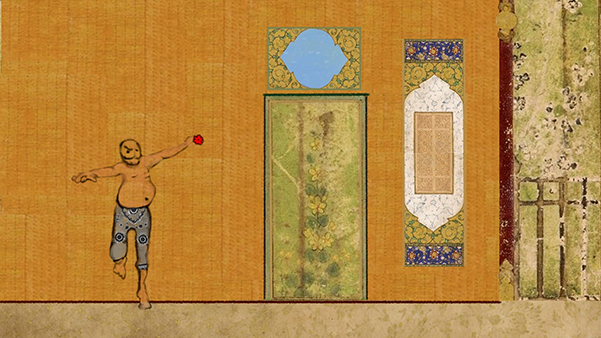 Grandad was a romantic
Grandad was a romantic
My grandad was a romantic. He once saw a picture of my granny and realised that she was the love of his life. One day he decided to go meet my granny.
00:04:39 | Maryam Mohajer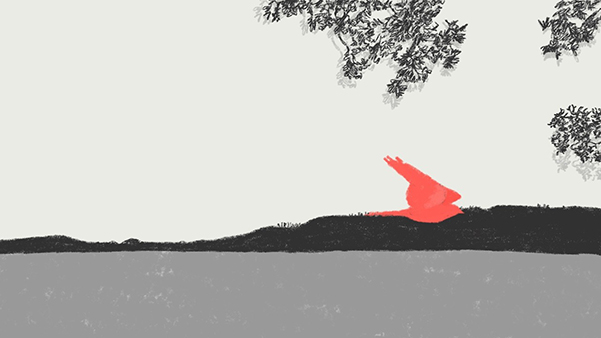 Aderyn
Aderyn
Music Video. "Lord of the Sky" Who told you about the great wave that would engulf the treetops and that leaving was an imperative? What lead you to the ends of the earth without orientation except the sound of silence in the gentle air? Who taught you how to beautify the sky in flight and in the weaving of your birdsong that delights a poet's soul?
00:02:24 | Casi and the Blind Harpist