Animex
news
Disney's Princess and the Frog Competition
Join us at Cineworld on Friday 12 February for Disney's latest must-see release – and be in with a chance to win some Princess and the Frog goodies. The fun begins from 6.00pm with competitions and goodie bags up for grabs before the special screening at around 7.00pm.
More information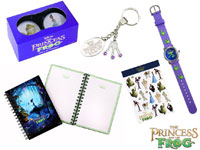 Disney's Princess and the Frog Competition
---
As a special closing festival offer Animex ticket holders can benefit from a great buy one get one free ticket deal courtesy of our friends at Cineworld and Disney (direct from the Cineworld box office).
26 January 2010