Animation Night 2
01 May 2018 - 18:00
The Twisted Lip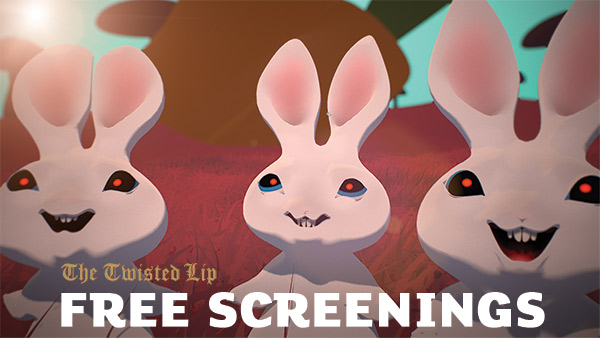 International shorts
International shorts
Each screening event features a different programme of short films selected from the international entries. From drawn animation to 2D computer animation, from state-of-the-art cgi to stop-motion, from narrative to experimental to visual effects, the screenings present diverse and amazing animation shorts that you might otherwise never get the chance to see!
Start is 6pm and the screenings play from 6:30pm - 8:30pm with an intermission. The venue is open until later.
*asterixed titles are in the official competition of Animex Awards 2018
A Short Interview with Bearington Bear *
A Short Interview with Bearington Bear *
This short interview features Bearington Bear, the former popular 'toon', who suddenly rose to fame through the rise of animated productions. Bearington starred in such hits as 'Camp Bear' and 'Bearington Bear's No to Swears'. In this interview, we reflect on their career and discuss their comeback to the screen.
Regan Mott | 00:04:48 | 2017 | United Kingdom
University of The Arts London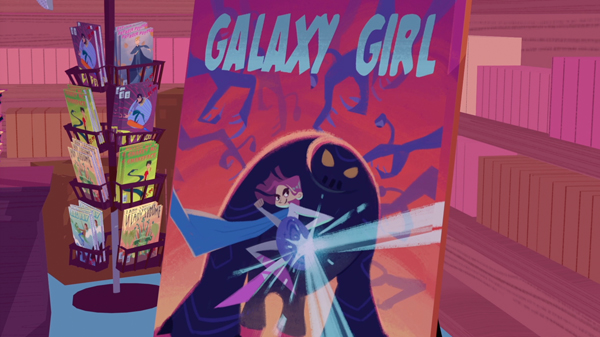 Galaxy Girl *
Galaxy Girl *
A pizza delivery girl is stuck in a dead-End job, but dreams of becoming a comic book artist.
Richard Grover | 00:03:51 | 2017 | USA
DigiPen Institute of Technology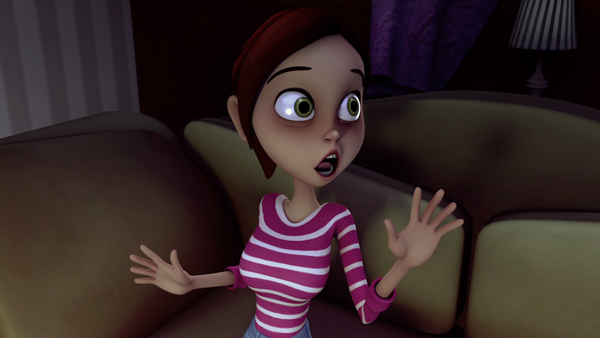 Hungry *
Hungry *
A dreadful scream awakens a young mother from her sleep. Frightened and worried the lonely woman investigates the origin of these horrendous sounds, only to realize that there is a terrible creature lurking in the dark.
Pablo Gonzvalez Diaguez, Julian Andres Conde Martin, Ivan Patricio Torres Salvador, Gianpierre Yovera Infanzon | 00:04:48 | 2018 | Spain
Universitat Pompeu Fabra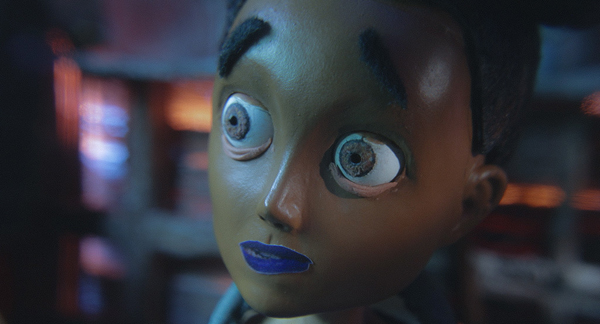 Don't Think of a Pink Elephant *
Don't Think of a Pink Elephant *
Don't Think of a Pink Elephant enters the world of a teenage girl fighting daily against compulsive thoughts and urges. Layla is terrified by her potential to do harm, until challenged to face her darkest fears.
Suraya Raja | 00:07:20 | 2017 | United Kingdom
The National Film & Television School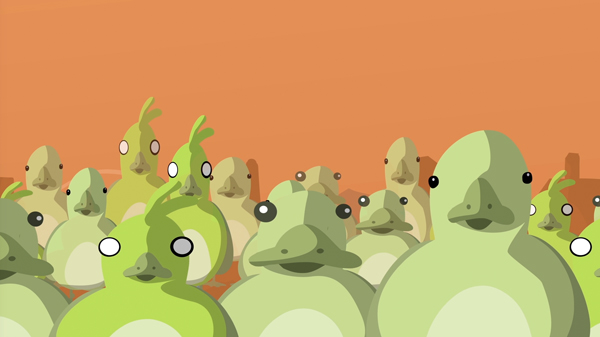 Duck Man *
Duck Man *
Barry's life changes for ever when he finds a magic oboe.
Toby Mattinson | 00:03:08 | 2017 | United Kingdom
The University for The Creative Arts, Farnahm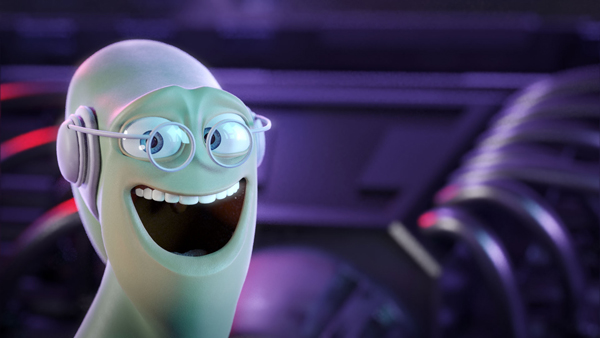 Impact *
Impact *
On his lonely mission to search the universe for life forms, an alien scientist ultimately learns that life is not only difficult to find, but also extremely fragile.
Tristan Weis | 00:04:21 | 2017 | Germany
Bauhaus-University Weimar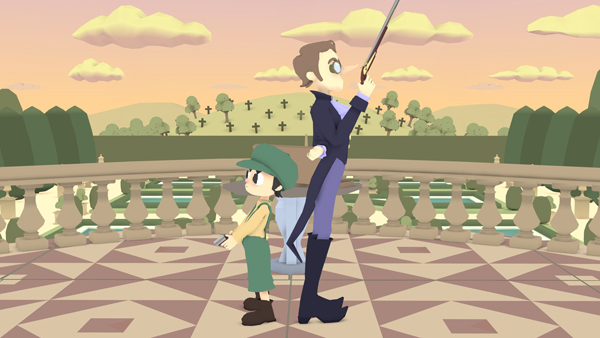 Duel *
Duel *
A duel-crazed nobleman strives to uphold his honor.
Alex Morgan | 00:03:09 | 2017 | United Kingdom
Bournemouth University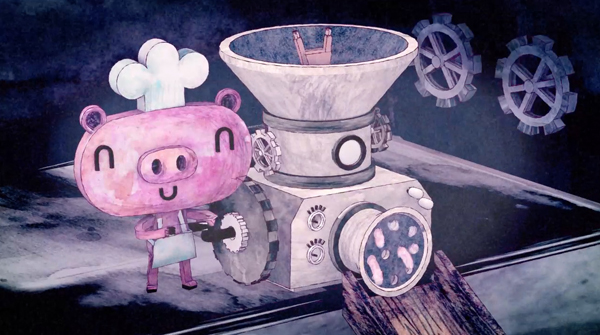 The Hunter *
The Hunter *
A man hunts for his dinner in a forest but things don't go as planned.
Jari Vaara | 00:05:16 | 4/4/2018 | Japan
Tama Art University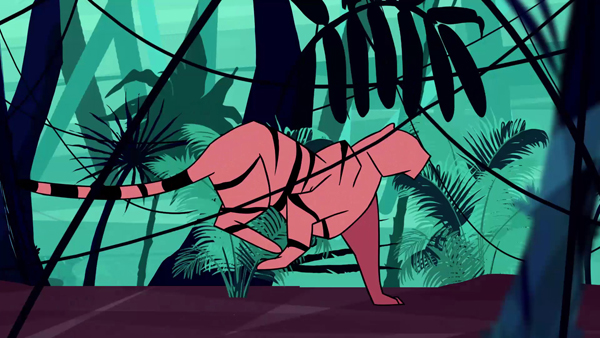 Offhand *
Offhand *
We discover the state of different animals in their environment and the consequences of humans on them.
Nicolas De Oliveira | 00:01:36 | 2017 | France
Creapole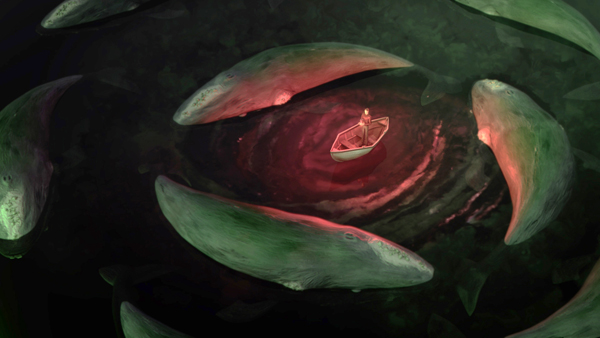 Whale Heart *
Whale Heart *
In an isolated whaling community, a man has developed an ungodly way of preparing himself to kill the creatures upon which his livelihood depends, and now he must initiate his son into their harsh and bloody trade.
Robert Allen | 00:07:44 | 2017 | Denmark
The Animation Workshop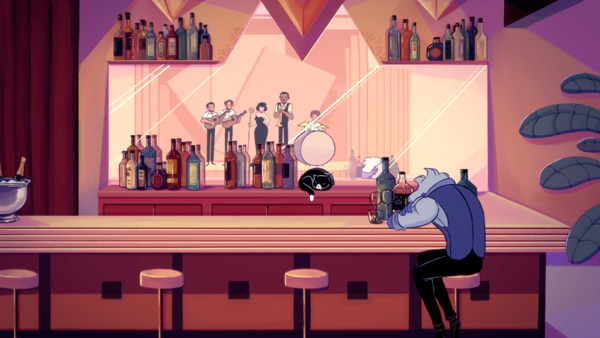 Chanson a Moi *
Chanson a Moi *
Django is sitting in a bar, trying to forget an unrequited love with absinthe. This drink causes him a series of psychedelic experiences. Animation set to a song.
Fatima Garcia Herrera, Josue Mena Marenco, Daniela Metheyer Quesada | 00:03:47 | 2017 | Costa Rica
Universidad Veritas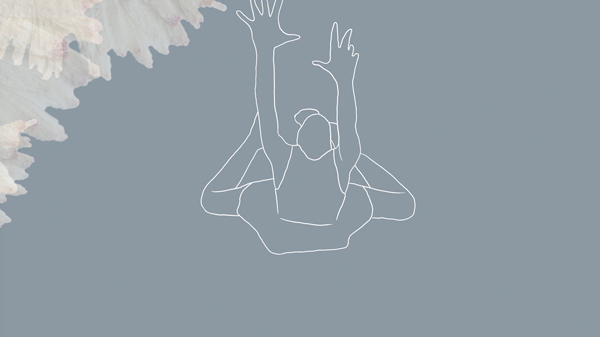 Frail *
Frail *
friendship between humans and animals is conveyed through a rotoscoped dance, to evoke feelings and empathy through movements.
Laura Szafranek | 00:03:27 | 2016 | Germany
Stuttgart State Academy of Art and Design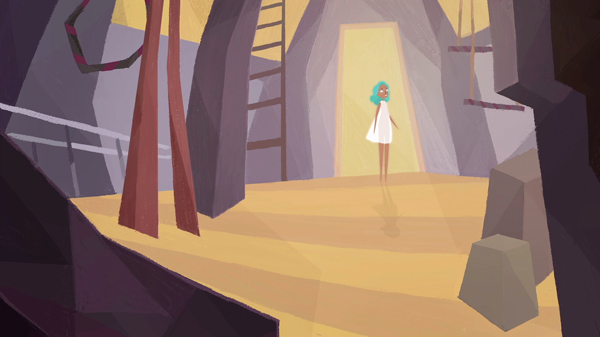 Big Top Dreams *
Big Top Dreams *
Ofelia, has had aspirations of being an aerial hoop artist. However, an accident threatens to destroy her dreams - will she be able to overcome this obstacle in pursuit of her ambitions?
Mirza Jaafar, Amanda Chee, Soh Fia | 00:06:56 | 2017 | Singapore
LASALLE College of the Arts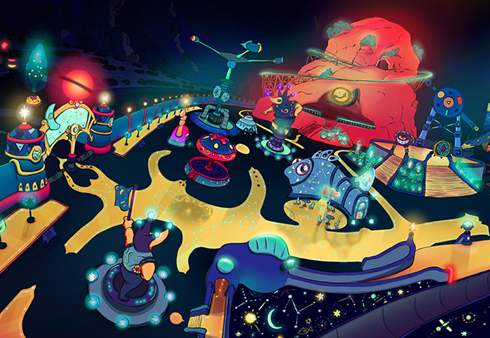 L'Eclaireur *
L'Eclaireur *
Surrounded by mountains, an amusement park which brings joy for all spreads its light among the stars. Emerging from the forest, a wild child decides to break all the light beams to restore the true brightness of the sky.
David MENDES , Gautier GUILLOT , Marcia LAFORCE , Marylene SUN | 00:02:13 | 2017 | Luxembourg
Lycee des Arts et Metiers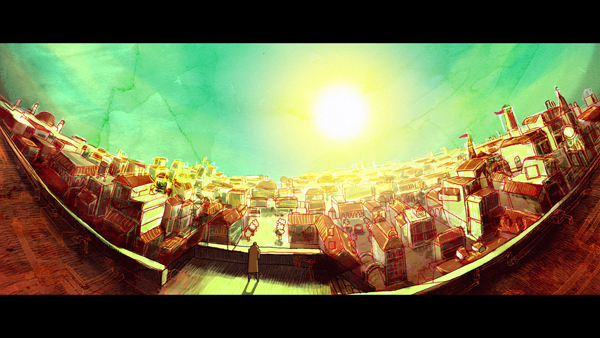 Shamane *
Shamane *
After crashing into a donkey in the middle of the desert, Jimmy tries to find help and surreal sequences ensue.
Nicolas Moreau, Stephan Nappez, Hasan Hulaj | 00:06:00 | 2017 | Switzerland
Ecole Ceruleum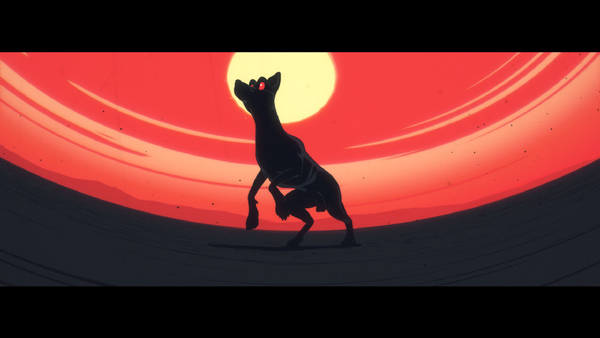 Encruzilhada *
Encruzilhada *
A reflective journey through the conflicts of the modern life. This short film was released as an official music video of the song 'Prisioneiro do futuro' by the brazilian band Vivendo do Ocio.
Iuri Nogueira | 00:06:00 | 2017 | Brazil
Melies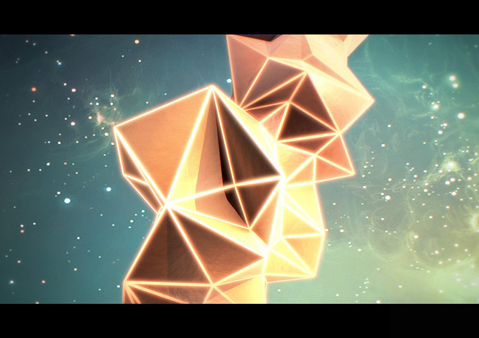 Stellar *
Stellar *
A bleak, numb city is infiltrated by colorful organisms that take us on an amazing journey towards a luminous pulsating core.
Laura Hoejbrg Kunov | 00:04:46 | 2017 | Denmark
The Animation Workshop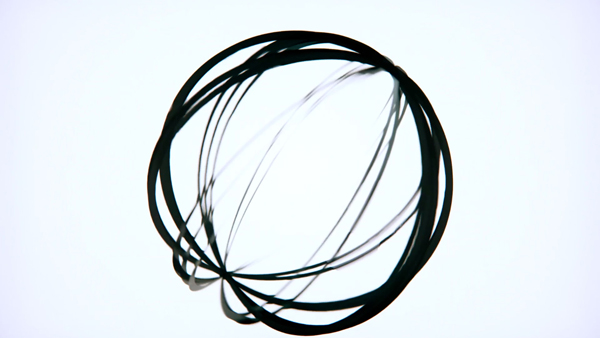 Preimage *
Preimage *
A dance of sound and image. A non-narrative, 3D audiovisual composition that explores the ever-expanding transformations of a single object that are mirrored by the sonic content.
Harry Burgess | 00:04:08 | 2017 | Australia
University of Sydney