Bradley Floyd
2D sequence supervisor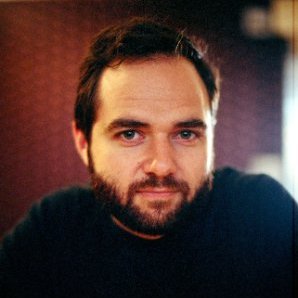 Bradley Floyd - Industrial Light & Magic
Brad is a compositing supervisor with over 10 years experience. Having gotten his start working for the Australian reseller of what was then Digital Domain's Nuke software, he toured Australia and New Zealand, showing visual effects facilities the future of compositing software. Brad then found himself at a film processing laboratory helping facilitate their move into the digital age. Here he got the chance to learn the fundamentals of film visual effects - learning scanning/recording, opticals, video to film transfers and dustbusting. After honing his skills freelancing among Sydney's VFX facilities of Fuel, Rising Sun Pictures and Animal Logic, Brad took the opportunity to move to London for a one year contract at the Moving Picture Company. 8 years later, and Brad has had the good fortune to move up the ranks, supervising teams at MPC and Double Negative (having recently supervised the compositing for Gore Verbinski's A Cure for Wellness) and is now at Industrial Light and Magic, helping bring Steven Spielberg's Ready Player One to the screen.
Session/s
Animex AVFX
The VFX of Rogue one: a Star Wars Story
In the presentation John Seru and Brad Floyd will explain how the Artists at ILM London Helped Gareth Edwards create a beautifully realised location full of life, colour, history and the intricate details of an occupied city... then blew it all up!
22 May 2017 | 16:00