Rob Dressel
Director of cinematography and layout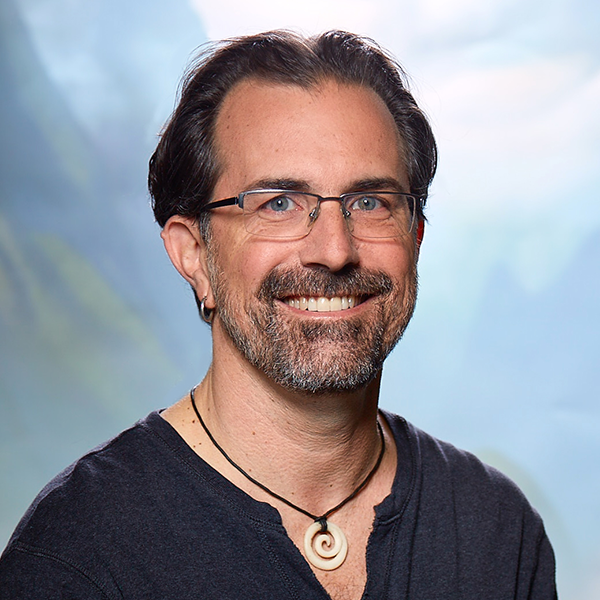 Rob Dressel - Walt Disney Animation Studios
Rob got his start in CG in 1993, doing commercials at a small house in Hollywood called Sidley Wright MotionWorks. A year later he started working in visual effects at Dream Quest Images which was later bought by Disney and became The Secret Lab. There Rob worked on many films like Crimson Tide, Deep Rising, Armageddon, Mighty Joe Young, 102 Dalmatians and Reign of Fire eventually becoming a supervising animator and creature supervisor. He left Disney to be the animation supervisor on Sky Captain and the World of Tomorrow which, because of having to previs the entire film, opened the world of cinematography to him. This new passion led Rob to continue working in live action previs at Unit Eleven LLC. There he worked on Transformers 1 and 2 as well as Hancock. In 2008 Rob returned to Disney to become the layout supervisor for Prep and Landing at Walt Disney Animation Studios. Since then Rob has supervised layout for Wreck-It Ralph, Big Hero 6 and most recently Moana.
Session/s
Animex AVFX
Water and coconuts: the complexities of layout on Moana
In this session Rob Dressel, director of cinematography at Walt Disney Animation Studios, explores the challenges of shooting a movie that takes place mostly on the ocean and the complex world around it.
23 May 2017 | 16:00