Peter Dodd
Animation director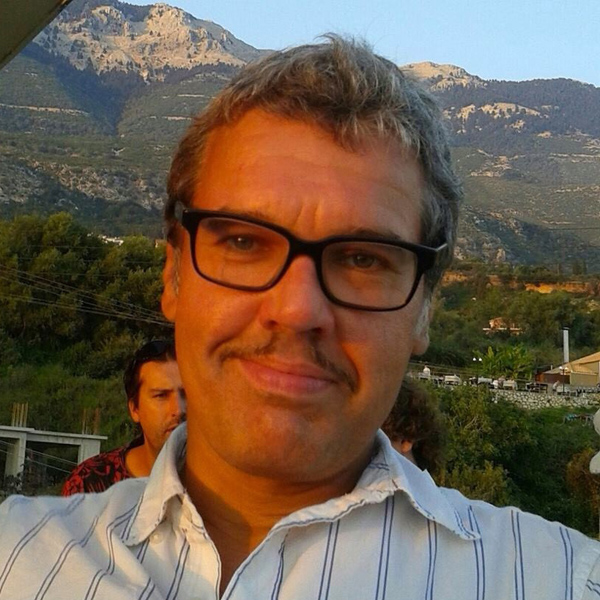 Peter Dodd - Lupus Films
Peter began his animation career in the mid '90s working on French TV. After character design and storyboard work, then animation in Berlin, he turned to British TV specials, working as animator on Oscar nominated Famous Fred directed by Joanna Quinn for Channel 4. An adaptation of Raymond Briggs' The Bear followed. Peter also directed and animated his short Prometheus Bound, winner of Best Animated Short: Jury Awards, Rome International Film Festival 2004. Peter worked for several years at Folimage studios in France. On the feature Mia et le Migou he assisted the art director, then moved to character design and lead animator. Two years in Edinburgh followed working on the Sylvain Chomet feature The Illusionist. In 2007, Peter began working at Passion Pictures on projects such as the intro for The Beatles: Rock Band for the Xbox, music videos, and Superbowl commercials. Peter taught as visiting/part-time lecturer at various Universities and spoke at events such as TedX and Annecy Conferences 2016. He also worked at Studio AKA supervising animation on a series of TSB ads, and on Sylvain Chomet's 'couch gag' for The Simpsons. Peter joined Lupus Films animating on The Snowman and the Snowdog in 2012, then animation director on the Ethel and Ernest feature.
Session/s
Animex AVFX
Animating Ethel and Ernest
British feature film Ethel and Ernest, broadcast at Christmas and currently in competition in international festivals, was a long format revival for the UK animation industry. There were many challenges to realising something not attempted for many years: a hand-drawn film not specifically marketed at children. How to remain faithful to the book, to past Raymond Briggs adaptations, yet keep it relevant to modern day cinema and embrace new technology. Animation director Peter Dodd talks about marrying the traditional and the modern to bring the acclaimed book to life.
22 May 2017 | 11:00