Sabrina Schmid
Animex Screen and Awards curator and senior lecturer in animation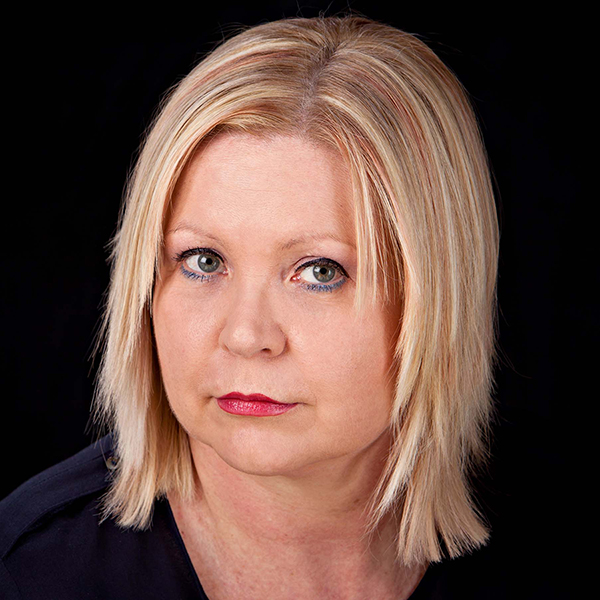 Sabrina Schmid - Teesside University
Sabrina is responsible for the Animex Screen & Awards programmes. She holds a BA and postgraduate qualifications in fine art painting and in animation. Initially she began her career in 1986 as independent animation filmmaker in Australia. Her early short animations participated at numerous film festivals. After working as freelance animator in Europe, Sabrina joined Teesside University in 2001 as senior lecturer in animation at the School of Computing. Currently she teaches animation and curates Animex Screen and Awards, the international competition for student and professional animations.

As researcher member of the Institute of Design Culture and the Arts, she continues to explore her intense interest in animation as an art form. In her own animations she experiments with abstraction, which have been selected at competitive international film festivals, including at the next 'NW Animation Fest 2017' USA; recently at the 'Manchester International Film Festival 2017' UK; 'Ottawa International Animation Festival 2016' Canada; 'London International Animation Festival 2015' UK; 'World Festival of Animated Film Animafest Zagreb 2015' Croatia; 'Seoul International Cartoon and Animation Festival' 2015 & 2014, South Korea; 'Melbourne International Animation Festival' 2016, 2015 & 2014, Australia; at the 'Punto Y Raya' Festivals 2016 ZKM Karlsruhe, Germany, 2014 Reykjavik, Iceland, 2011 Madrid & 2009 Barcelona, Spain; and in USA at the 'Los Angeles International Underground Film Festival 2013', 'Women's Independent Film Festival 2013' and 'California International Shorts 2013'. Conference participations include presentations at the '28th Annual Conference of the Society for Animation Studies - The Cosmos of Animation 2016' at Nanyang Technological University, Singapore; the 'Symposium Scanner II - Animafest Zagreb 2015' Croatia; and the 'First International Symposium of Abstract Art in Motion – Punto Y Raya Academy 2015' held at La Casa Encendida, Madrid Spain.
Session/s
Animex Awards
Animex Awards Event & Winners Reel 1 Screening
Join us for drinks refreshments at 5:30pm in the Atrium, Europa Building, Teesside University, followed at 6:00pm in OL1 by the Announcement of the Winners and 6:30pm screening of the Animex Awards Winners Reel.
The event is open to all Animex pass holders, delegates, guests and current students of Teesside University but booking for this event is recommended as capacity is limited. Simply use the Eventbrite button below, to book your place and a guest's for the Animex Awards Winners Event 17:30 onwards. Your booking includes refreshments, followed by the announcement and screening.
23 May 2017 | 17:30