Dr Stuart Sumida
Anatomy consultant and professor of biology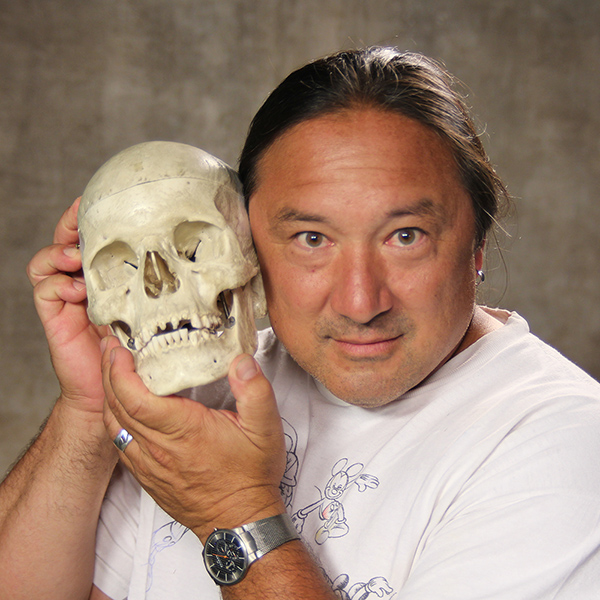 Dr Stuart Sumida - California State University, San Bernardino
Stuart Sumida is a professor of biology at California State University San Bernardino. He was named CSU System-wide Wang Professor of the Year in 2008, and Carnegie Institute of Washington California Professor of the Year in 2011. He is a vertebrate palaeontologist with over 60 peer-reviewed publications, and is the most sought-after animal anatomy consultant in the animation and visual effects industries, having worked on over 60 films, video games, and theme park rides. His film credits range from Lion King, and Tarzan, to How to Train Your Dragon. Recent work includes Life of Pi, Harry Potter and the Deathly Hallows, and Guardians of the Galaxy, as well as the Oscar winning Zootopia with Disney Feature Animation, The Good Dinosaur for Pixar, Mrs. Peregrine's School for Peculiar Children with Double Negative, and projects with DreamWorks, and MPC. Most recently, Stuart consulted on the zoomorphic robots in Horizon Zero Dawn, Skull Island, and the upcoming Everest film for DW/Shanghai.
Session/s
Workshops
Animex AVFX
Animal structure for animators and VFX Artists: from real life to the critical shapes found in animated creatures
Stuart Sumida takes the basics of animal construction based on diet, movement and behavior and summarizes them for and with the workshop participants. Then, based on joint workshops developed with DreamWorks Feature Animation, pinpoints specific body shapes, limb shapes and lines, and facial components that must be emphasized to sell the character, or which may be simplified without losing the audience's suspension of disbelief. This is the first public offering of this workshop outside the DreamWorks studios.

9.30am-12.30pm
100 places
£15.00
24 May 2017 | 09:30
The anatomy and diversity of Zootropolis
Stuart Sumida joins us to discuss the underlying anatomy of the characters in Disney's Oscar-winning animated feature Zootropolis and how animal characters and human postures were melded to generate the incredible diversity of characters in the film.
23 May 2017 | 15:00