Screen Documentary - The Lost Arcade
OL1 Europa Building, Teesside University
31 May 2017 - 17:30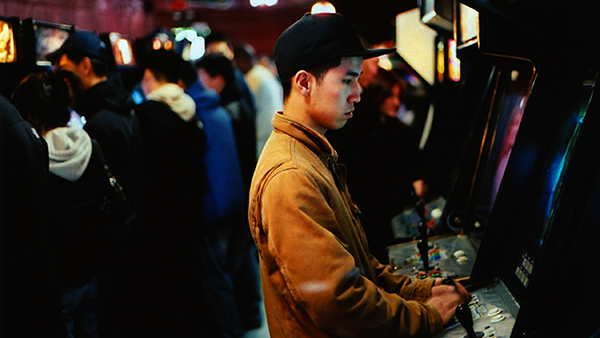 The Lost Arcade
The Lost Arcade
The Lost Arcade is an intimate story of a once-ubiquitous cultural phenomenon on the edge of extinction, especially in New York City, which once had video arcades by the dozen. These arcades were as much social hubs to meet up and hang out as they were public arenas for gamers to demonstrate their skills. But by 2011, only a handful remained, most of them corporate affairs, leaving the legendary Chinatown Fair on Mott Street as the last hold-out of old-school arcade culture. Opened in the early 1940's, Chinatown Fair, famous for its dancing and tic tac toe playing chickens, survived turf wars between rival gangs, increases in rent, and the rise of the home gaming system to become an institution and haven for kids from all five boroughs. A documentary portrait of the Chinatown Fair and its denizens, The Lost Arcade is a eulogy for and a celebration of the arcade gaming community, tenacity, and Dance Dance Revolutionary spirit.
From the Director Kurt Vincent:
The idea for the film came to me the first time I discovered the Chinatown Fair.  I was wandering around Chinatown one night and saw this hole-in-the-wall arcade with an intriguing sign that advertised a tic-tac-toe and dancing chicken. I soon found out that this was considered New York City's most legendary arcade.  When I entered the arcade it was one of those rare experiences, with a feeling of total displacement that made me feel like I was transported to another time.   I kept thinking that this institution hidden in New York City's Chinatown must have a history that needed to be shared. I wanted to create a film that would capture the spirit that hit me the first time I walked through those doors. There was a melting pot of a community that congregated there, where all walks of life came together and shared one common interest: video games.
Kurt Vincent | Documentary film | 82 min | 2016 | USA