Screen Shorts - Abstract by Punto Y Raya
CLT Constantine Building
24 May 2017 - 19:30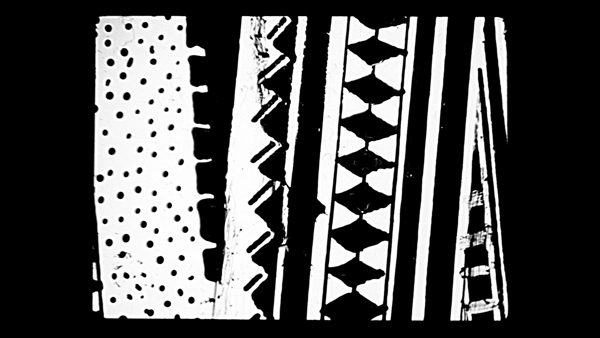 Zdarzenie plastyczne
Zdarzenie plastyczne
The movie is a black & white, rythmic metamorphosis of abstract geometric forms.
Tymon Albrzykowski | Sebastian Ladyzynski |  5'11 |  cameraless animation | 2016 |  Poland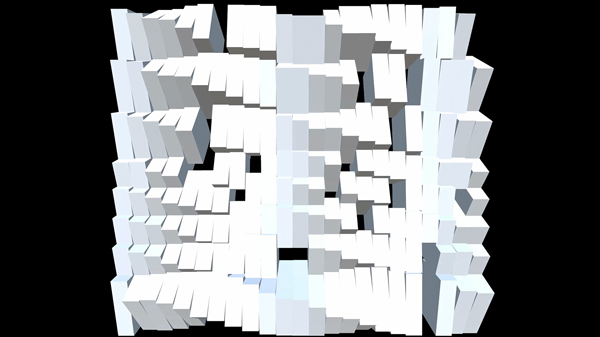 Proportion (Balance 5 of 5)
Proportion (Balance 5 of 5)
Proportion is one of a five piece video project called Balance., made to be projected on five different buildings in Montreal. Each video explores the concept of balance depending on the building assigned (Harmony, Stasis, Proportion, Tension and Symmetry). All the visuals were made with code, accurately synchronises with the music. As the music evolves, the simple forms of the melody grows in complexity.
Daniel Iregui | Mitchell Akiyama |  5'14 |  video comp. animation | 2015 |  Canada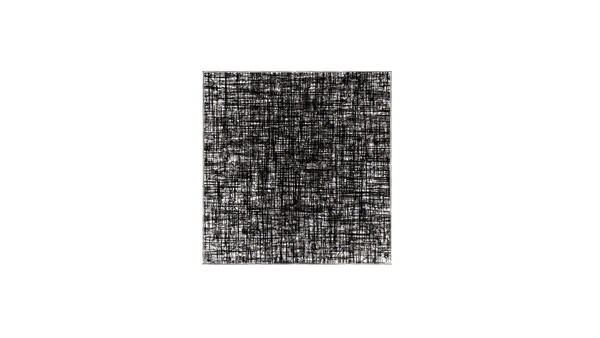 Line
Line
A hand-drawn animated congregation of voices.
Steven Subotnick | 2'00 | cameraless animation | 2014 | USA
Fugue
Fugue
An abstract animation - in his work, the filmmaker has been greatly influenced by Norman McLaren, especially by the film 'Begone Dull Care' from 1946, to work mainly in semi-abstract animation.
Oerd van Cuijlenborg | Miho Hazama | 6'00 | cgi animation | 2016 | France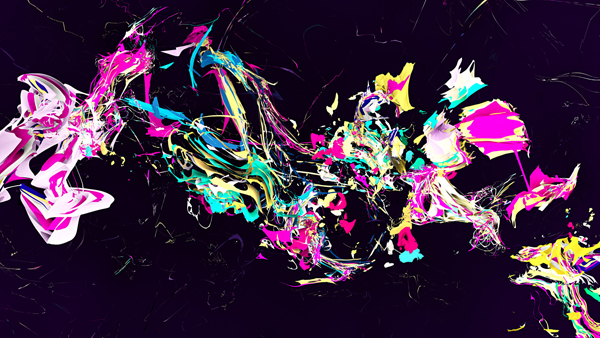 vitreous
vitreous
The nine virtual sculptures underlying vitreous resulted from experimental setups by Robert Seidel for generating three-dimensional clusters of fibrous refractions, as well as the gravitational lensing of different volumetric and chromatic densities. Singular elements gravitate towards each other, accumulating in a gigantic sculptural system, where each entity exists with its own visual axis and vanishing point. The impalpable luminous formations create prismatic interactions between the ridges and plateaux of the main colours floating in front of the infinite violet background. Originally vitreous was conceived as a media façade artwork of 80 x 24 x 14 Meters (Target City Lights, Minneapolis, USA, 2012). It later developed in a large-scale projection of 4 x 14 Meters (German Filmmuseum, Frankfurt, Germany, 2015). The short film was released later in 2015.
Received an Honorable Mention at Punto Y Raya 2016.
Robert Seidel | Nikolai von Sallwitz | 3'24 | cgi animation | 2015 | USA | Germany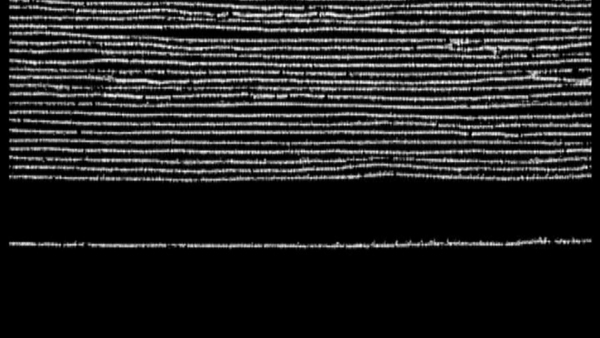 Kompozicija
Kompozicija
35.000 lines are scratched onto 35mm filmstrip in order to represent certain tones and rythms. The soundtrack is created by the same lines scratched on the 35mm filmstrip.
Mitja Mancek | 3'34 | scratch animation | 2015 | Slovenia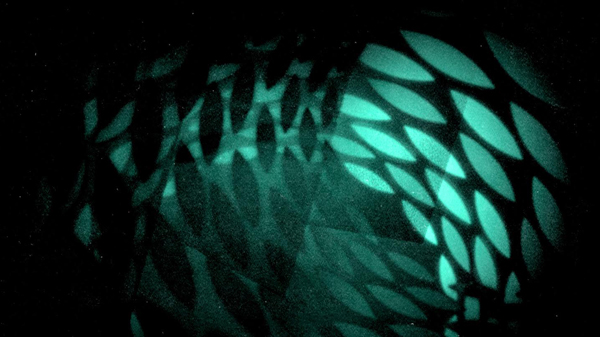 Boeygen
Boeygen
The Boyg is a force that exhausts you and makes you take the path of least resistance. With it's looping and draining energy it only grows stronger the more you fight it. A six minute long visual and musical remix of Henrik Ibsens 'Peer Gynt', Norwegian folklore, Edvard Grieg's music and paralyzing anxiety. The music by composer and sound designer Erik Hedin is a recomposition of Edvard Grieg's original music set for Peer Gynt, from 1875. This recomposition was performed and recorded by the Stavanger Symphony Orchestra in 2011.
Kristian Pedersen | Erik Hedin | 5'50 |  video comp. animation | 2016 | Norway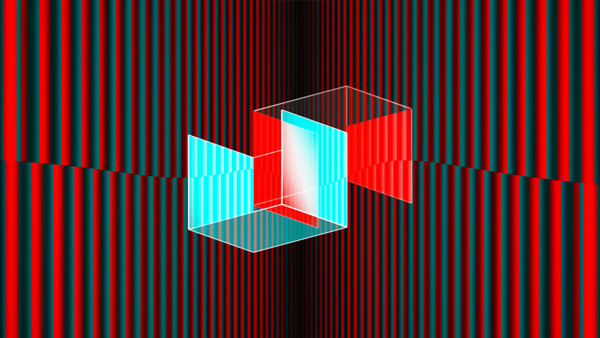 Interference Oscillations
Interference Oscillations
'Perspection' is a series of audiovisual pieces by Matthew Biederman and Pierce Warnecke stemming from their interactive generative installation of the same title. By focusing on simple yet intense variations of a restricted color palette, plays of perspective, rhythm and frequency, the works embed the physical experience of seeing and hearing, creating a hyperawareness of the act of perception. Through the acts of building the visual and sounds through generative and reactive real-time authoring systems, the synchonicity allows for the arise of a whole work which is 'other than the sum of its parts'.
Matthew Biederman | Pierce Warnecke | 4'18 | cgi animation | 2016 | Canada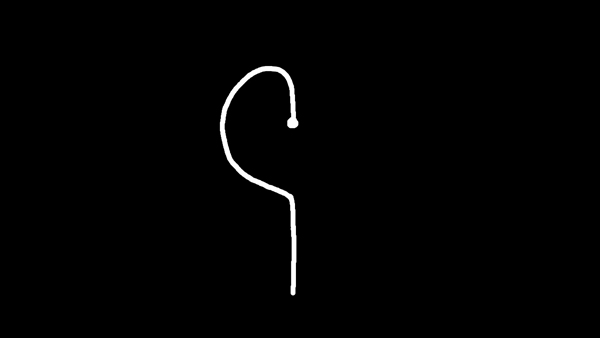 The Dancing Line
The Dancing Line
A line dynamically dances to a classes burlesque song while manipulating a small object.
Shelley Dodson | David Rose | 2'25 | drawing animation | 2016 | USA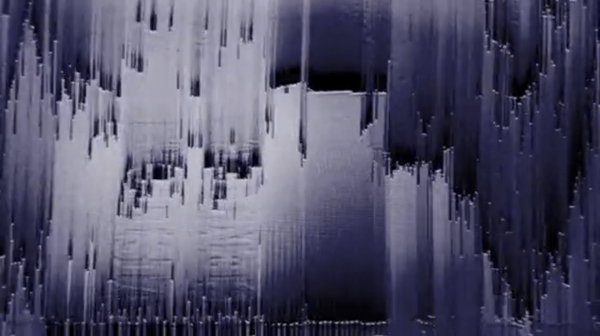 Almost 1.0
Almost 1.0
An abstract landscape created from several glitched VHS tapes.
Gabor Szucs | 4'14 | video comp. animation | 2015 | Slovakia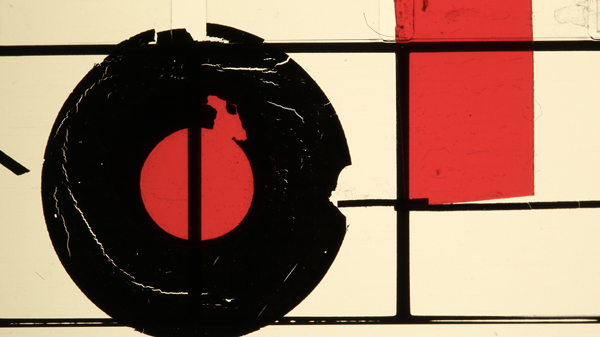 letters.EHO
letters.EHO
The soundtrack is inspired by early recordings of electronic music, made by experimental music studios (like the Polish Radio Experimental Studio). The analogue character of the graphic score (16mm filmstrip with non-camera film) follows the compositional tradition of the 50's and 60's.
Received Third Prize at Punto Y Raya 2016.
Aga Jarzab | Maciek Baczyk | 4'21 | cameraless animation | 2016 | Poland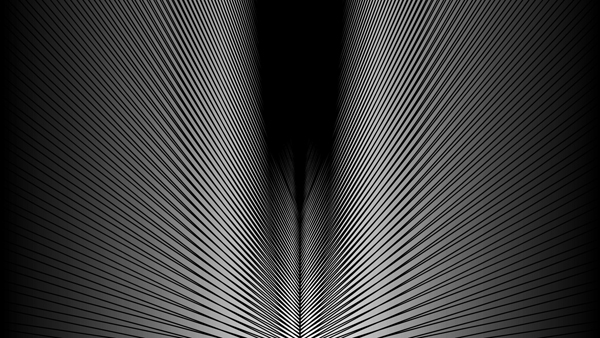 Vagina Cosmica
Vagina Cosmica
Op art type of imagery in animated form and electronic audio induce an immersive and synaesthetic trip in an ancestral dimension. The audio is a single sound tunnel constituted by a drone which materialises and fragments into metallic noise and feedback.
Received Second Prize at Punto Y Raya 2016.
Luca Pertegato | Otolab | 4'50 | video comp. animation | 2009 | Italy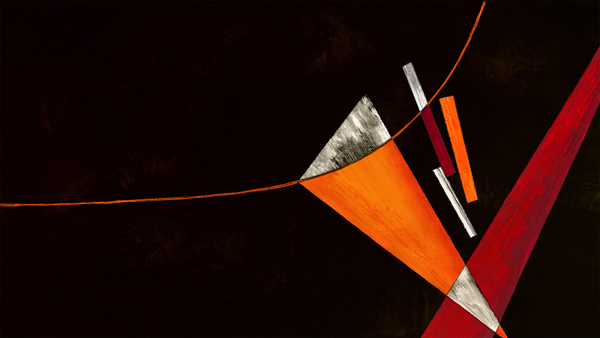 Jazz Orgie
Jazz Orgie
Dots, Lines, Planes and Forms set themselves in motion, choreographed choreographed to Jazz Tones in a play of colours and abstract forms which results in a total explosion.
Irina Rubina | Emanuel Hauptmann | 1'15 | drawing animation | 2015 | Germany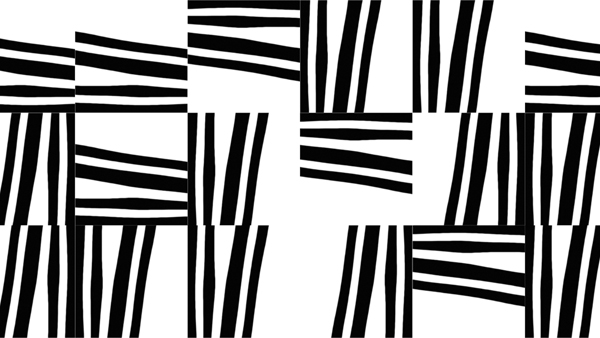 SusY
SusY
The experimental video addresses the cosmos of the hypothetical Supersymmetry. In 2015 a supersymmetric relationship between the fore- and background layer of the Irrational Patterns by Hofstetter Kurt, generated by using the Inductive Rotation method, has been identified. For creating SusY this method is applied using a square cut out of a video feedback by Barbara Doser to generate an irrational moving image pattern. Two aperiodic and asymmetric video layers placed above one another come into being having a supersymmetric relationship to each other. In the experimental audio composition, loops of Moebius sounds are played in parallel at different frequencies.
Barbara Doser | Hofstetter Kurt | 7'00 | video comp. animation | 2016 | Austria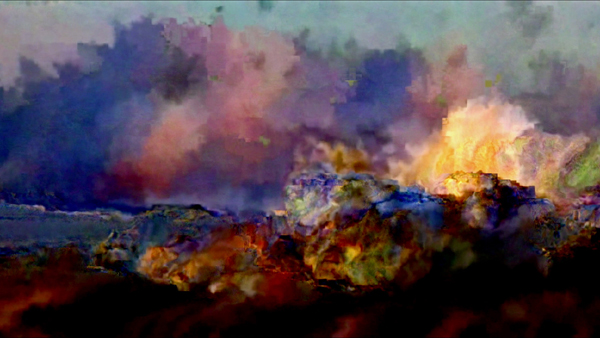 Oneiria
Oneiria
Distorted memories from an imaginative zone known as 'Oneiria. In our high-tech world, unpredictable behaviour from technology is often perceived as negative. These glitches however, a.k.a. 'the ghost in the machine', can be a starting point to expand the possibilities of image production in the digital age. Oneiria uses datamoshing, a technique in which digital video images are deliberately made unstable, and found footage in different formats (digital HD, VHS, Super 8, …) is literally used as paint, smearing images to create painterly, abstract, dreamlike landscapes.
Jeroen Cluckers | 3'52 | cgi animation | 2014 | Belgium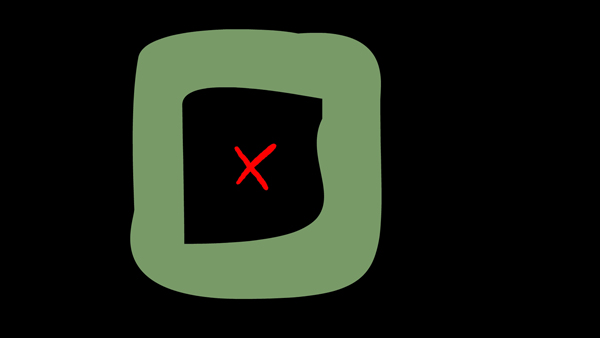 Point
Point
Abstract, drawn animation, commissioned for the Wilderness of Mirrors pavilion as part of The Wrong – New Digital Art Biennale.
Received Audience Award at Punto Y Raya 2016.
Matt Abbiss | Martins Strautnieks | 1'42 | drawing animation | 2013 | UK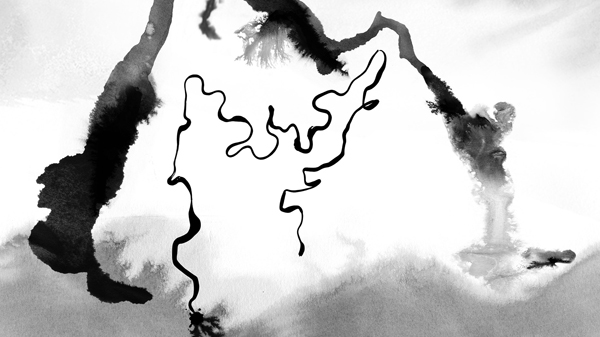 Virtuos Virtuell
Virtuos Virtuell
The overture of the opera The Alchemist by Louis Spohr (1784-1859) inspired the animation filmmaker Thomas Stellmach (Academy Award Winner 1997) and the artist and drawer Maja Oschmann to a story-like interpretation. Hand crafted ink drawings accompanying the music, playing on the threshold between the figurative and nonfigurative, thus allowing for a wide range of associations to form.
Thomas Stellmach | Maja Oschmann | Louis Spohr | 7'30 | drawing animation | 2013 | Germany
RGB Colour Model
RGB Colour Model
WARNING: This film contains flashing images.
Digital animation based on the additive synthesis RGB (red-green-blue) colour model, the primary colours of light. The shapes move and overlap in a constant flicker that generates complementary colours and entoptic phenomena. A piece that does not happen only on the screen, but in our neurons. The soundtrack are the film frames themselves saved as audio files, using a data bending process inspired by the optical sound experiments by filmmakers such as Norman McLaren, Lis Rhodes, Guy Sherwin, etc. What you see is exactly the same that what you hear.
Received First Prize at Punto Y Raya 2016.
Blanca Rego Constela | 5'00 | cgi animation | 2016 | Spain